What's Nearby
Amanda Colonies

Carver Hawkeye Arena

Carver Hawkeye Arena

Coralville Lake

Englert Theatre

Hancher Auditorium

Iowa Children's Museum

Iowa Children's Museum

Kinnick Stadium

Kinnick Stadium

Tanger Outlet Mall

University of Iowa
How To Get Here
Unable to find directions, please try again.
Things to do in Iowa City
Discover the many things to do in Iowa City including a wealth of fashionable shops, fine restaurants, nightlife hotspots, and local attractions. Our Iowa City hotel is situated in the center of downtown and directly connected to the famed Old Capitol Cultural District. Simply step outside our doors and take a stroll to top Iowa City cultural attractions, including the Museum of Art and Hancher Performing Arts Center. If you'd like to venture further, take advantage of our free shuttle service to sites such as the University of Iowa. See here for a glance at top festivals, sporting events, and more happening in Iowa City.
Local Attractions Within Walking Distance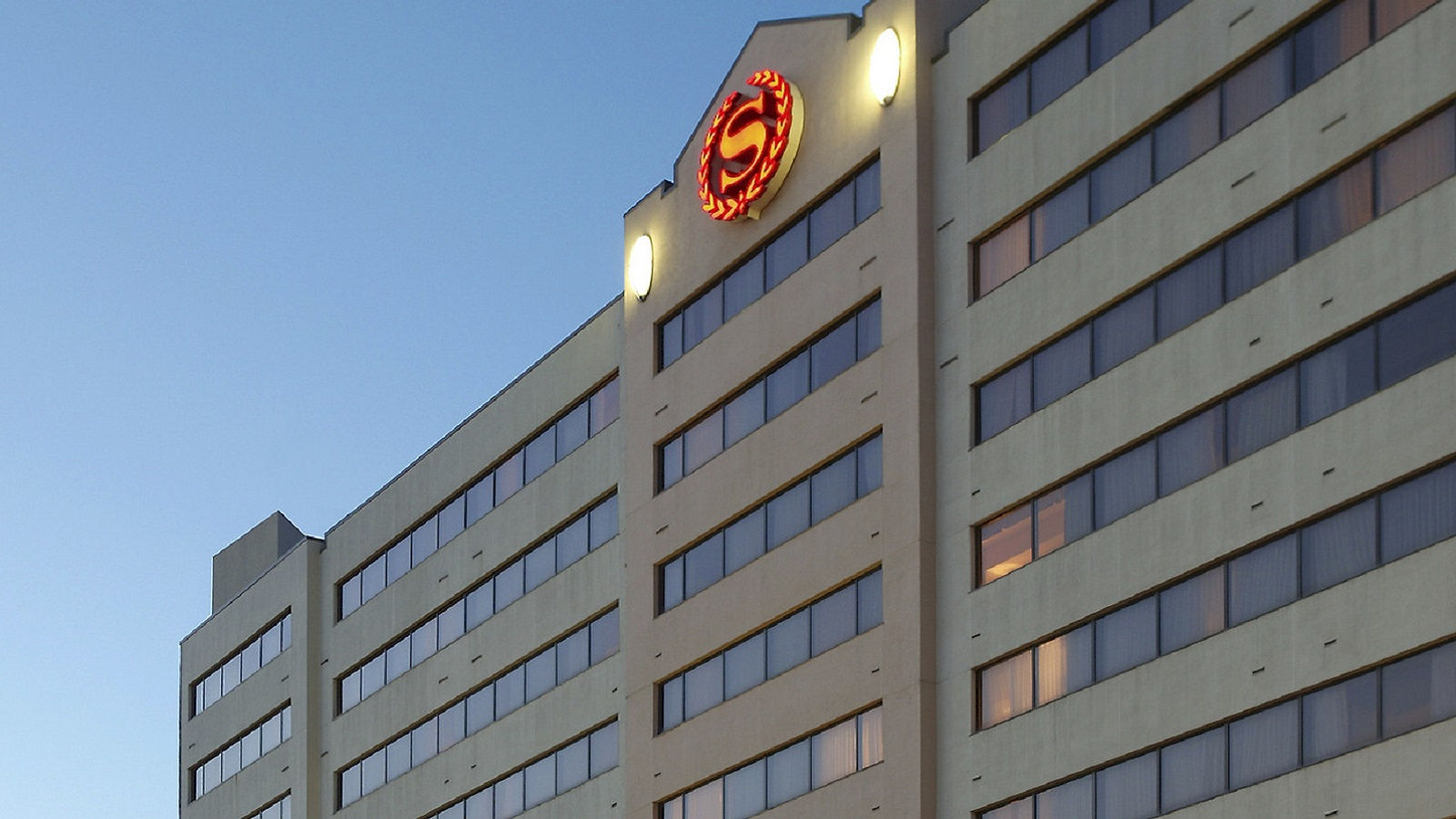 Summer of the Arts | Friday Night Concert Series
Right outside our hotel
The Friday Night Concert Series takes place on the Pedestrian Plaza at the Weatherdance Fountain Stage just outside of our hotel. Concerts run from 6:30 – 9:30 p.m. Bring your lawn chair and enjoy the evening!
June 24 - Winterland, A Grateful Dead Tribute Band, Sponsored by Old Capitol Screenprinters

July 8 - Flash in a Pan AND Meteor Cat
July 15 - Crystal City AND Death Valley Welcome Center, Sponsored by AW Welt Ambrisco
July 22 - FireSale AND The Maytags, Sponsored by ImOn Business Services
July 29 - Brooks Strause & The Gory Details AND Elizabeth Moen

August 5 - The Beggarmen, Sponsored by Garage Mahaul
August 12 - Ritmocano!
August 19 - The Beaker Brothers
August 26 - Shade of Blue, Sponsored by Lensing Funeral & Cremation Service

September 2 - Christopher the Conquered, Sponsored by Carpenter's Local 1260
Iowa Avenue Literary Walk
WALKING DISTANCE FROM THE HOTEL
Stroll along the city's Literary Walk, celebrating 49 writers with Iowa ties. The walk features passages from children's books, quotes from numerous memoirs, and lines from short stories and plays.
Artwork is featured on Iowa Avenue between Clinton and Gilbert Street.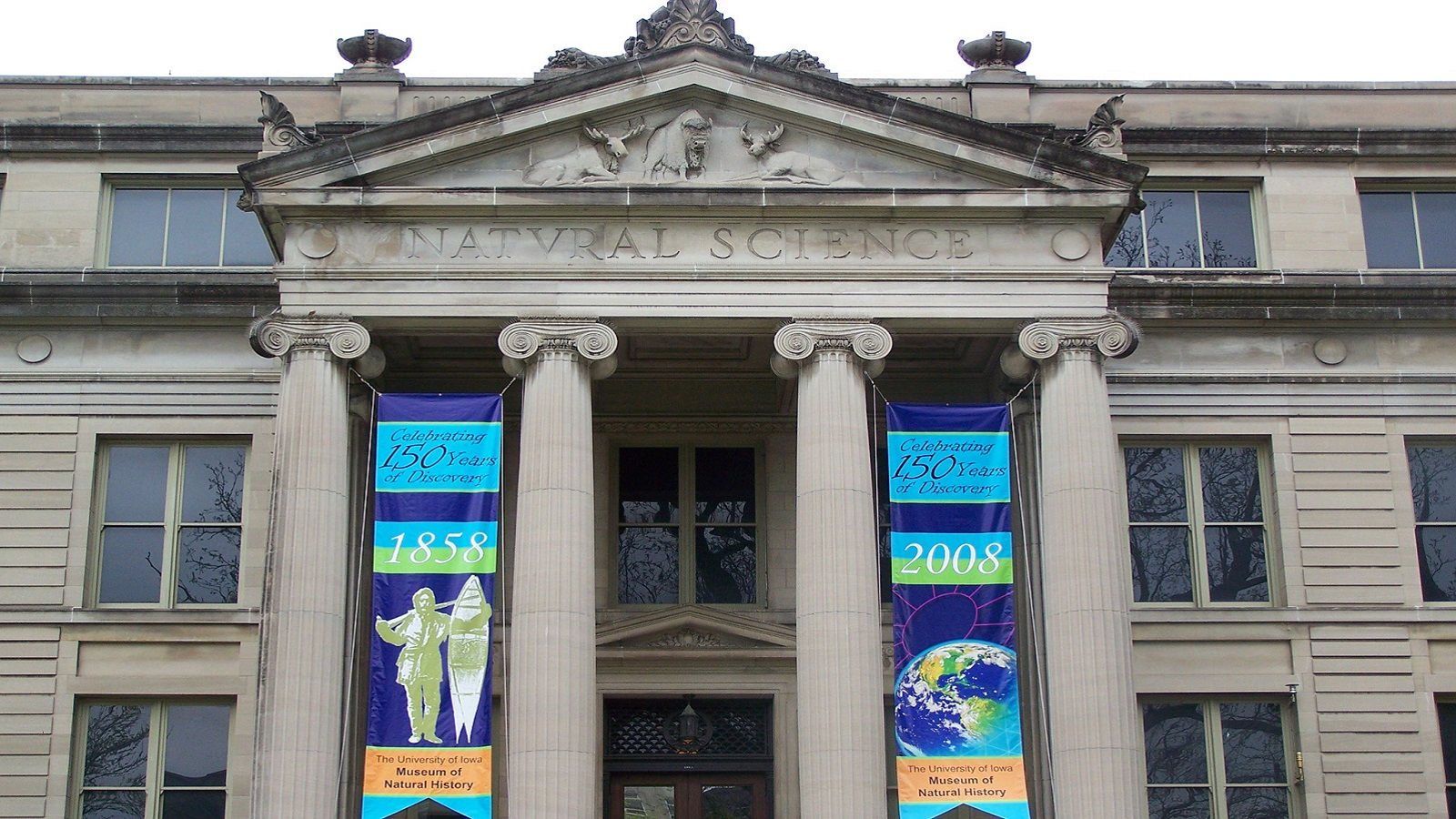 Museum of Natural History
WALKING DISTANCE FROM THE HOTEL
The museum was founded in 1858 and serves as the oldest university museum west of the Mississippi River. This historic space features numerous exhibits, education resources, research and more.

Closed Mondays & national holidays
Free Admission: Tuesday, Wednesday, Friday, Saturday | 10 AM - 5 PM
Thursday | 10 AM - 8 PM
Sunday | 1 PM - 5 PM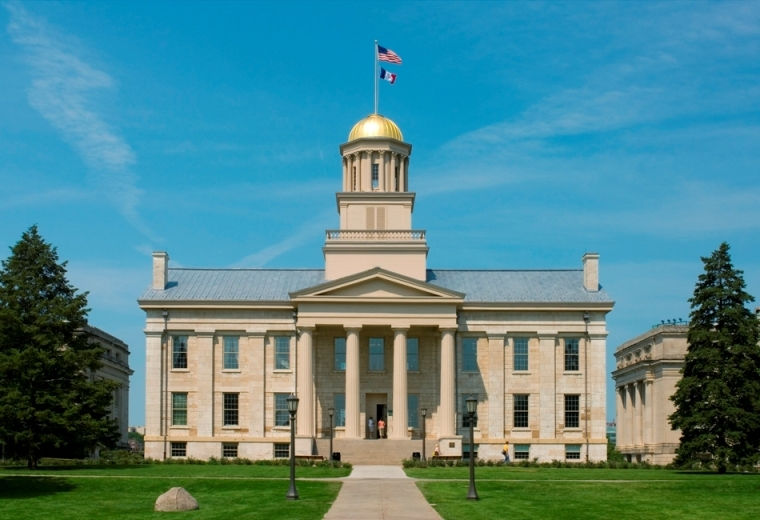 Old Capitol Museum
WALKING DISTANCE FROM THE HOTEL
The Old Capitol Museum sits on the University of Iowa campus and serves as the sole National Historic Landmark in Iowa City. Today, the building serves to educate the university and local community on the significance of the humanities.

Closed Mondays & national holidays
Free Admission: Tuesday, Wednesday, Friday, Saturday | 10 AM - 5 PM
Thursday | 10 AM - 8 PM
Sunday | 1 PM - 5 PM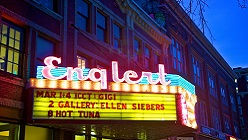 Englert Theatre - distance: .2 miles
WALKING DISTANCE FROM THE HOTEL
Presenting more than 60 performances a year seen by over 25,000 people The Englert Theater is a testament to its time. Each year the theater attracts nationally known performers such as The Second City, Greg Brown, the New Orleans Jazz Orchestra, Eric Johnson, Leo Kottke and many more. View Englert Theater Events

University of Iowa - distance: .3 miles
WALKING DISTANCE FROM THE HOTEL
A school with so much pride it seeps into the whole city, University of Iowa is a must see and is located in downtown Iowa City, located adjacent to the hotel. Not only home to students, the university is an integral part of the city host to games, events, museums, and more.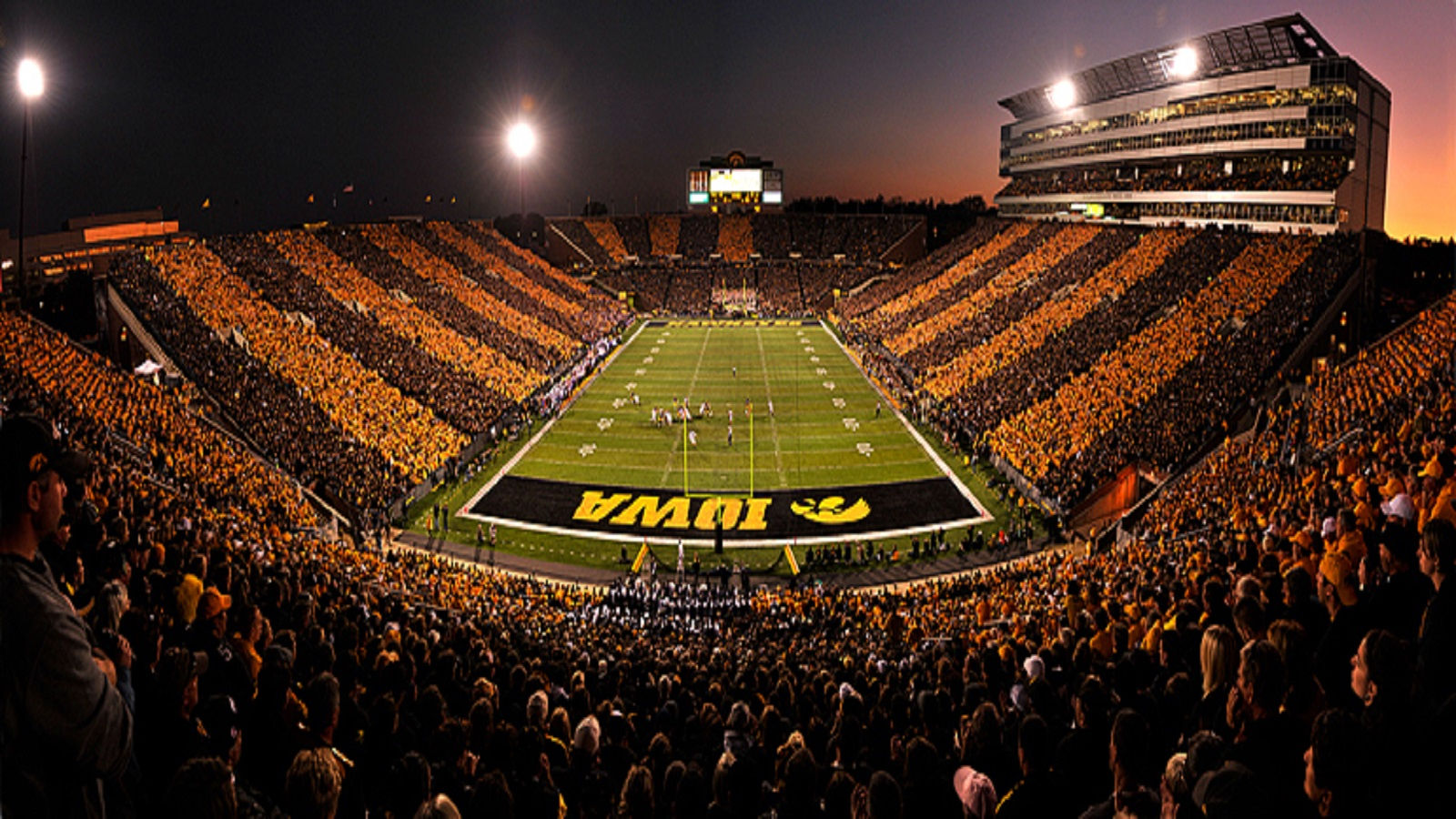 Kinnick Stadium - distance: 1.2 miles
Home of the Iowa Hawkeyes, Kinnick Stadium houses fans from all around the midwest. Named after 1939 Heisman Trophy winner Nile Kinnick, the stadium has a capacity of 70,585 and ranks as one of the 20 largest college-owned stadiums in the nation.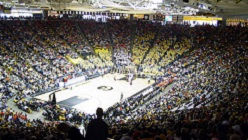 Carver Hawkeye Arena - distance: 1.5 miles
One of the primary Iowa City attractions Carver Hawkeye Arena severs as the University of Iowa's home basketball arena. The arena opened in January 1983 and since then, over 4.8 million fans have viewed a game in the arena. The facility is also home to the champion Hawkeye wrestling team, gymnastics team and volleyball team and has been the site of numerous concerts, commencements, sports camps and other events. Next time you are in Iowa City, stop by a game cheer on the Hawkeyes!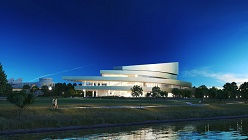 Hancher Auditorium - distance: 1.6 miles
Part of the University of Iowa, Hancher Auditorium has become the state's leading arts venue and is one the leading university-based performing arts venues in the nation. Since its debut in 1972, more than four million patrons have attended a performance at Hancher. A true gem and one of the things to do in Iowa City that is definitely worth seeing.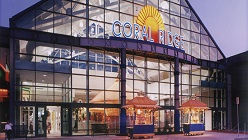 Coral Ridge Mall - distance: 4.7 miles
More than a premier shopping center, Coral Ridge Mall is a destination. Featuring over 120 stores, a ten screen movie theater, a NHL-regulation sized ice arena, Iowa Children's Museum and a children's play area, Coral Ridge is a frequented Iowa City attraction by people of all ages. This is one of the most exciting things to do in Iowa City with unlimited possibilities.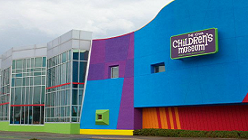 Iowa Children's Museum - distance: 4.9 miles
The Iowa Children's Museum is one of the most family friendly things to do in Iowa City and inspires every child to imagine, create, discover, and explore through the power of play. With over 28,000 square feet of interactive exhibits, they provide stimulating learning experiences designed primarily for children ages birth to twelve. Children and their families are invited to play and learn in a place where all people are accepted and celebrated.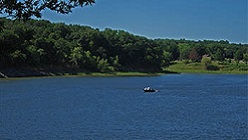 Coralville Lake - distance: 16.8 miles
Enjoy some family fun at Coralville Lake, with three campgrounds and over five hundred campsites for your outdoor enjoyment. Not only a great Iowa City attraction to enjoy with family and friends, Coralville Lake makes an impact on the environment by helping with flood control and low flow augmentation, fish, wildlife and forest management and water quality improvements.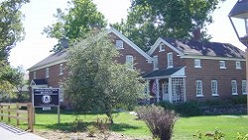 Amana Colonies - distance: 23 miles
The Amana Colonies have been a landmark on the Iowa prairie for over 150 years - reminding us of a simpler time. Historical buildings dating to the mid-1850's, made of local materials...wood, sandstone, locally fired brick and limestone. You will discover an amalgamation of architectural styles, coupling traditional German craftsmanship and the straight lines and details of Colonial America.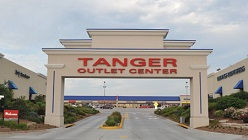 Tanger Outlet Mall - distance: 26.9 miles
Tanger Outlet Mall offers over fifty-five brand name designer outlets, including Coach Factory, Fossil and Old Navy. A must see attraction in Iowa City for shopping aficionados, the outlets are located off 1-80 in Williamsburg, Iowa and only thirity minutes from Sheraton Iowa City. Shop to you drop Sunday 9 am - 6 pm and Monday - Saturday 9am - 9pm.